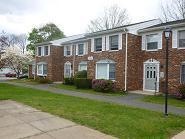 The Medfield Housing Authority is located at 30 Pound Street in Medfield Massachusetts. MHA is authorized and operates under the provisions of Chapter 121B of the Massachusetts General Law and is responsible to the Department of Housing and Community Development for the management of Chapter 667 Elderly/Handicapped Housing. The complex called "Tilden Village" consists of six two-story brick buildings with ten apartments in each. In addition, there is a Community Building with laundry faculties, a Management Office and Maintenance Garage. The facilities are managed by part-time Executive Director John W. Hurd.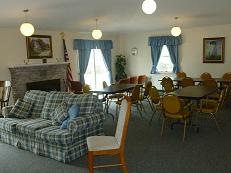 The office is open Tuesdays & Wednesdays from 8:00 AM to 3:00 PM and Thursdays from 8:00 AM to 1:00 PM. The maintenance department is open Monday through Friday from 8:00 AM to 3:00 PM.

The Authority Policies are established by a five member board of which four are elected by the voters of Medfield and one is appointed by the Governor. The current Board Members are listed below.

Commissioner Roberta Lynch, Chairperson
Commissioner Eileen DeSorgher, Vice Chairperson (State Appointee)
Commissioner Eldred Whyte
Commissioner Lisa Donovan
Commissioner Neil DuRoss

The Housing Authority holds regular meeting on the second Wednesday of every month at 7:30 PM in the Community Room at 30 Pound Street. The meetings are posted at the Town Clerks' Office and open to the public.

John W. Hurd, Executive Director
Medfield Housing Authority
Tilden Village
30 Pound Street
Medfield, MA 02052
508 359-6454